GRANTS CAN HELP GET YOUR RINK TO NET-ZERO. HERE'S HOW.

GHG Emission Reduction and Energy Efficiency Feasibility Study Deliverables.

1. Building Characteristics
a. Total Energy Breakdown
b. Energy Use Intensity (EUI)
c. Annual Carbon Emissions
d. Emission Reduction Opportunities/Operational Improvements
e. System Metrics for major equipment including: compressors, pumps, HVAC, dehumidifiers, lighting etc.
2. Methodology (Roadmap)
a. Develop buildings net-zero approach specific to GHG emission reduction, energy efficiency, and renewable/green energy options.
b. Evaluation of NPV (Net Present Value) and comparative costs associated with Business as usual model, and low carbon model to establish a +NPV.
3. Cost Analysis
a. Specific to each building:
i. Heating
ii. Ice resurfacing
iii. Refrigeration
iv. Dehumidification
v. Ventilation
vi. Renewables
vii. Enclosure
viii. Lighting
*This section takes into consideration the anticipated utility rates based on the 3 models (Business as usual, Low carbon without funding, and Low carbon with funding) over the next 30 years.
4. Timeline for Identified Measures
a. A visual breakdown of a community's pathway to net-zero, in alignment with federal targets.
b. Assistance with Capital Budgeting, and ROI with the Low carbon approach.
c. Life Cycle Cost assumptions.
5. Support
a. Two Design workshops with consultants and community stakeholders.
b. Capital Planning workshop and outline of Project details.
c. Identify funding opportunities with other Federal, Provincial and Territorial governments that the community can use.
d. Application assistance with the CBR grant.
For community rinks and arenas, budgets are often tight, which can make the goal of getting to net-zero emissions seem unattainable. The good news? Whether it's a new build, or you're making retrofits, repairs and upgrades to an existing building, there are many federal, provincial and local hydro grants and incentives you can take advantage of to fund your net-zero projects, such as the Green and Inclusive Community Buildings (GICB) Program, a 5-year, $1.5 billion federal funding program by Infrastructure Canada, a department of the Government of Canada.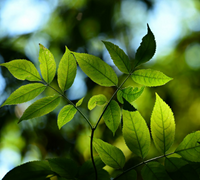 Start With A Net-Zero Audit
First things first: Understanding where and how you use energy in your building is key to developing a successful plan. Doing a net-zero audit not only helps identify the changes you need to make, but it also helps you set benchmarks to measure the impact of those changes.
FINDING THE RIGHT GRANT FOR YOUR FACILITY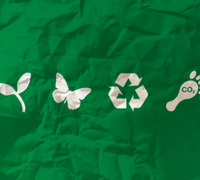 Get to know the grants and incentives available to fund your project.
COMMUNITY BUILDINGS RETROFIT (CBR) PROGRAM

The CBR program is a $167 million initiative administered through FCM's Green Municipal Fund. The program helps to optimize the energy performance and reduce greenhouse gas emissions of community buildings owned by municipalities and not-for-profit organizations. There are five available funding streams:


Community Building Monitoring and Analysis Grant

Community Building Recommissioning Grant

GHG Reduction Pathway Feasibility Studies

GHG Impact Retrofit Capital Projects

GHG Reduction Pathway Retrofit Capital Projects
Who is eligible to apply?
Canadian municipal governments, with the exception of the Low Carbon Cities Canada (LC3) namesake municipalities, which are the cities of Vancouver, Edmonton, Calgary, Toronto, Ottawa and Montreal, and the Halifax Regional Municipality.
Municipal partners


Private-sector entities


Indigenous communities


Municipally-owned corporations


Regional, provincial or territorial organizations delivering municipal services


Non-governmental organizations


Not-for-profit organizations


Research institutes (e.g., universities)

* Quebec municipalities are currently ineligible
What types of buildings are eligible?

CBR funding is available for projects that focus on community buildings. Community buildings are defined as an enclosed public place or enclosed workplace that is:
Owned by a municipal government or not-for-profit organization

Primarily used to provide athletic, recreational, cultural and community programs or services to the local community

Widely accessible to everyone, offering services that enhance the health and well-being, skills development, and economic development of individuals and communities
Types of

p

rojects

and

r

equirements:
1. Community Building Monitoring and Analysis Grant

Community buildings that do not have a building monitoring and analysis system in place
2. Community Building Recommissioning Grant
Building owners identify problems and integration issues as well as low- or no-cost operational improvements to improve comfort for building users and save energy

3. GHG Reduction Pathway Feasibility Studies

Feasibility study must aim to reduce GHG emissions by at least 50% compared to current or baseline performance within 10 years, and by at least 80% within 20 years

4. GHG Impact Retrofit Capital Projects

Project must aim to reduce GHG emissions by at least 30% compared to current or baseline performance

5. GHG Reduction Pathway Retrofit Capital Projects

Capital project must be supported by a GHG reduction pathway feasibility study or equivalent, Application must include the phase(s)/measure(s) identified in the pathway that are sequenced to achieve near net-zero GHG emissions within 20 years
HOW MUCH OF MY COSTS WILL THIS PROGRAM COVER?
Community Building Monitoring and Analysis Grant

Grant up to 80% of eligible costs

Up to $25,000

Community Building Recommissioning Grant

Grant up to 60% of eligible costs

Up to $55,000

GHG Reduction Pathway Feasibility Studies

Grant up to 80% of eligible costs

Up to $65,000 for a single building, $200,000 for portfolio buildings

GHG Impact Retrofit Capital Projects

Combined grant and loan for up to 80% of eligible costs

Max of $5 million per project

GHG Reduction Pathway Retrofit Capital Projects

Combined grant and loan for up to 80% of eligible costs

Max of $5 million per project