EVOLVING FOR A NEW ERA IN REFRIGERATION
At CIMCO, we understand the importance of sustainability and net-zero goals in the food and beverage industry as well as the heavy industrial sector. That's why we offer advanced refrigeration solutions that reduce water consumption, energy usage, and greenhouse gas emissions, all while improving system performance and efficiency.
Our strategies include upgrading current refrigeration systems, using more efficient equipment designs, and implementing advanced control systems. We also explore innovative solutions, such as using waste heat for other applications and implementing smart monitoring and maintenance systems, to support our customers' sustainability objectives.
As sustainability remains a top priority for these industries, we are committed to providing our clients with the latest in refrigeration technologies that drive sustainability and support net-zero goals. With our expertise and dedication to innovation, we are confident that we can help our customers achieve their sustainability goals while maximizing their return on investment.
IDEAS
Our exceptional manufacturing and R&D programs place CIMCO at the forefront of industry advancements and technological breakthroughs, which is why our wide range of refrigeration technology options are unrivalled.
PEOPLE

Our engineering team is the largest in North America. Their diverse experience and expertise allow us to create the optimal solution to meet your objectives.
LEADERSHIP

As experts in sustainable refrigeration, we're helping to shape the future of our industry, by championing climate-friendly natural refrigerants and environmentally-focused products and strategies.
THE ART AND SCIENCE OF REFRIGERATION
The greatest works of art are one of a kind.
We know your facility is unique. That's why we design and engineer custom solutions tailored to your business.
If our customers have one goal in common, it's to avoid downtime. We get it. That's why we design and service refrigeration systems to maximize productivity, minimize environmental impact and ensure overall safety. The bottom line: our team of engineers and technicians are focused on keeping your refrigeration system efficient, effective and problem-free, so you never have to worry about disruptions.
EXPERIENCE MEETS EXPERTISE
We can do it all, but you don't have all day. So, here's a quick list of some of the work we do:
Refrigeration Design

Maintenance Planning

Refrigeration Capital Asset Planning

On Demand Emergency Response

Hygienic Air Units

Energy Reductions Strategies

Markets

Gas Detection

Mine Freezing




Air Compressor Cooling

Process Cooling

High Capacity Dehumidification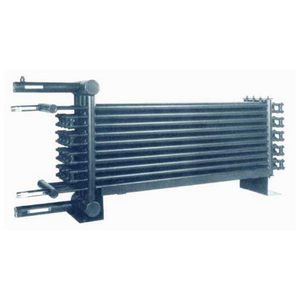 Product Spotlight: Desuperheater
Our flagship ice rink system, the Eco Chill uses heat recovery technology to reduce emissions and energy use, runs on natural refrigerants, and is the only ice rink solution on the Environmental Investigation Agency and Greenpeace's Pathway to Net Zero Cooling Product List. Now that's what we call a hat-trick.