I THINK EVERYONE WOULD AGREE THAT 2021 AND 2022 WERE THE YEARS FOR THE RECORD BOOKS!
Despite all the ups and downs, it was a true delight to return to the sports and venues that are at the heart of Saskatchewan.
CIMCO understands that as the year winds down, facilities owners and managers need some peace of mind before they gear up to come back with a bang at the start of the next season, and our expertise can help you with this. As another recreation ice season comes to an end, it is the perfect time to assess the maintenance needs at your facility.
Giving your facility the care and attention that it deserves will go a long way towards ensuring that it runs safely and efficiently, with reduced downtime. A CIMCO shutdown will provide the owner, manager, and operator an assurance that the plant has been properly shut down with complete reports and recommendations.
HIGHLIGHTS OF THIS PACKAGE INCLUDE:


1. Check and inspect plant room for refrigerant, brine, and glycol leaks.

2. Draining oil from chiller.

3. Checking/cleaning brine filter.

4. Greasing all motors and bearings.

5. Checking condition of belts on all prime movers.

6. Assess all compressor, pump, and fan operating conditions. (Seals, bearings, inserts, pressures, temperatures, amp draws)

7. Check and calibrate compressor safeties.

8. Clean condenser spray nozzles.

9. CIMCO written shut-down checklist report provided.

10. Written recommendations will be provided for follow-up and future consideration.

11. Detailed asset report and planning available by request.
A SHUTDOWN IS ALSO AN IDEAL TIME FOR OTHER CONSIDERATIONS, INCLUDING:
Compressor Oil Changes

Sensor Calibrations certificate provided

Brine / Fluid Analysis: Brine sample analysis (lab-tested for pH and general condition). new requirements from TSASK

Compressor Overhauls
Given the current situation, inflation, supply chain issues, and shipping delays are real factors that might have a significant impact on planning maintenance at your facility. A comprehensive shutdown will allow you to identify the repair requirements at your facility, the need for sourcing essential parts, and plan for maintenance when your building is not in use.
Author:
Scot Johnson Certified Air Filtration Specialist and NCT Certified Technician
---
Scot is the Branch Manager for CIMCO Refrigeration in Saskatoon, SK. Prior to joining CIMCO, Scot spent a decade working in the indoor air quality and air filtration industry, completing both his CAFS and NCT certification with the National Air Filtration Association (NAFA).

His strong technical background in indoor air quality and filtration has allowed him to work closely with engineers and contractors, providing expertise and guidance for retrofits and new builds. Scot also regularly shares his knowledge, speaking to industry groups and providing advanced training to various clients.
Scot has worked in a number of settings, from rural schools and community centres, to potash mines and modern health care facilities. As a lifelong Saskatchewanian, his professional travels have taken him to most corners of the province, allowing him to meet community members and see firsthand some of the challenges different municipalities face, which gives him a unique perspective.
Scot Johnson

Branch Manager
CIMCO Refrigeration
Saskatoon, SK
306-933-0566
639-916-2321 C
sjohnson@toromont.com
---
For more details, please contact CIMCO Saskatoon Service Sales Team - cimcosaskatoonofficestaff@toromont.com
300 - 110 Gladstone Cres Saskatoon, SK S7P 0C7
http://www.cimcorefrigeration.com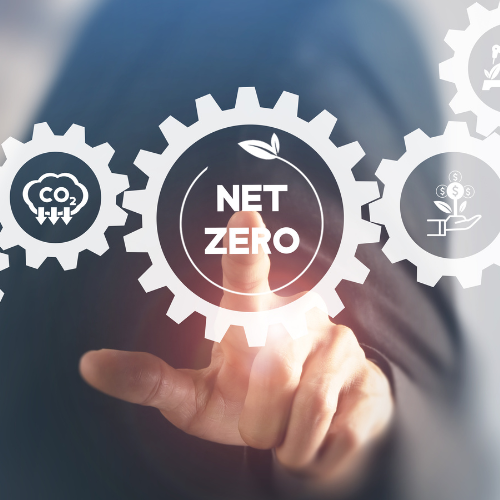 Decarbonizing the Industrial Sector Through Natural Refrigerant Heat Pumps
Hear from Wayne Borrowman, Director of Research and Development - CIMCO Refrigeration
Read more
STAY UP TO DATE
Get the latest industry insights and important updates delivered right to your inbox.