The perfect net-zero ice arena is achievable, and our checklist will make sure you cover the essentials as you build it
Building a perfectly integrated system for your ice rink is easier than you may think. With the right technology and design attributes, you can achieve an environmentally friendly, fully integrated ice arena.
As with most projects, there is one thing that simply can't be replaced – experience. When looking for the right contractor, try to find one that has implemented a net-zero design successfully in the past. If you're able to, visit other facilities that have accomplished this goal to see what resonates with you and budget accordingly.
Once you're sure that you are ready to be a trailblazer, this short list will guide you through some of the basics you need for the perfect net-zero ice arena.
1. Plant Designed for Heat Recovery
A refrigeration system capable of providing both waste heat and cooling for the building
Has storage capacity so heating and cooling can be provided based on building load requirements
Equipped with a VFD condenser pump that can increase or decrease flow based on building load
Without heat recovery, your ice rink is expelling waste energy into the atmosphere and increasing both your energy costs and greenhouse gas (GHG) emissions. Our Eco Chill system covers all the basics listed above. It allows you to repurpose the energy removed from your ice sheet during operation and apply that energy to wherever you need heat within the building. By utilizing 100% heat recovery from the refrigeration system, Eco Chill decreases your arena's energy consumption, lowers GHG emissions, and has the benefit of reduced refrigerant charge and leaks. Its modular nature allows the designer to choose those components that best match the needs of your facility - be that of a new design or retrofit.
2. Controls and Automation to Optimize and Integrate
Sophisticated ice temperature controller for single or multi-pad facilities should integrate with the other technology in the system
The controls should be able to regulate the entire system for ease of use
Coverage and reading should be continuous for optimal temperature regulation
A fully integrated system would not be possible without controls that automate some of the regulation and optimize continually. Eco Sense incorporates all the features of the new CIMCO Smart Hub Controller, plus technology to drive Eco Chill's heat reclaim. Using an infrared camera mounted above the ice surface, the Eco Sense controller constantly reads the ice surface temperature and relays the information to a computer, which regulates the entire refrigeration system (including brine pumps). To benefit from Eco Sense and Eco Chill, contractors should be well versed in both HVAC and refrigeration systems. Contractors that only deal with HVAC systems, for example, fail to understand the cooling and heating the refrigeration system is capable of and thus recover little to no waste heat.
3. Properly-Sized Equipment to Accept Waste Heat
HVAC systems, underfloor heating, piping sizes, air handler units, and radiant floor heating must be designed to take the available waste heat and cooling from the refrigeration system
Systems must be designed to recover 100% of the waste heat. This can be used in various applications, from heating dressing rooms with radiant floor heating, to pool preheating, or even walking tracks
Above maximizing heat recovery, the heating systems have to work as intended. One of the most fundamental design elements to keep in mind is to ensure that the applications where you are sending heat are of the appropriate size. If not properly sized, the heating needs will not be met and other heating sources will have to be utilized.
Blazing the Way to Net-Zero
If your system covers all three of these design aspects, you're well on your way to a net-zero ice arena. A few other points to keep in mind:
Strong communication between the mechanical contractor, mechanical consultant, and refrigeration contractor is vital to the success of an integrated system. All parties must understand each other's system for seamless operation
Some contractors may try to persuade you to consider options that may cost less upfront, but are far worse for the environment and may become expensive as time passes in terms of energy consumption. Stick to the goals you've set for yourself and don't lose sight of the bigger picture.
Congratulations, you're on your way to building the perfect ice rink!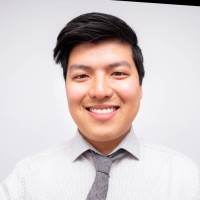 Written by Jay Szeto -
Recreation Contract Sales
---
With Jay's 13 plus years of experience, he can provide municipalities, consultants and contractors recreational solutions that is tailored to their unique requirements. He's been involved with countless arena projects including the Barbara Ann Scott Ice Trail which is the first direct CO2 skating trail. His ability is not limited to green field projects but also retrofits that includes equipment life cycle assessment and general system improvements. With his vast knowledge in ice rinks he is passionate about sharing and educating his customer to ensure they can make informed decisions for their user group. Don't hesitate to reach out to Jay for your ice rink.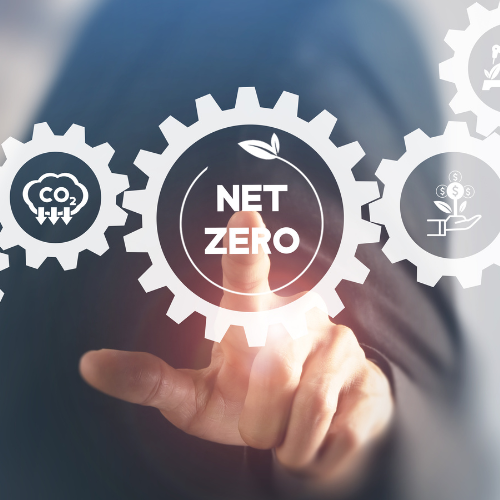 Decarbonizing the Industrial Sector Through Natural Refrigerant Heat Pumps
Hear from Wayne Borrowman, Director of Research and Development - CIMCO Refrigeration
Read more
STAY UP TO DATE
Get the latest industry insights and important updates delivered right to your inbox.