As part of the global effort to mitigate climate change, the HFC phasedown has profound implications for various industries, particularly ice rinks, food and beverage production, process cooling & manufacturing plants where refrigeration is a mission critical component.

In a recent announcement, the EPA unveiled a new rule mandating a 40% reduction in HFCs beginning next year, as part of a broader international effort to address climate change. This move aligns with a 2020 law aiming for an 85% reduction in the production and usage of these environmentally harmful chemicals by 2036. In recent years, concerns about climate change have led to significant environmental policies and regulations worldwide. Among these, the phasedown of hydrofluorocarbons (HFCs) has emerged as a critical initiative to combat greenhouse gas emissions. The Environmental Protection Agency (EPA) is taking decisive action to curb the impact of hydrofluorocarbons (HFCs) – potent greenhouse gases found in refrigerators and air conditioners – that contribute significantly to global warming.
As part of the global effort to mitigate climate change, the HFC phasedown has profound implications for various industries, particularly ice rinks, food and beverage production, process cooling & manufacturing plants where refrigeration is a mission critical component. In this blog post, we will delve into what the HFC phasedown entails, its impact on these sectors, and why moving towards natural refrigerants is not just environmentally responsible but also beneficial for businesses and customers alike.
The HFC Phasedown: What It Means
HFCs are potent greenhouse gases used as refrigerants in various applications, such as air conditioning, refrigeration systems, and more. They have a significant global warming potential (GWP), contributing to the greenhouse effect and climate change. The HFC phasedown is a coordinated effort by governments and international organizations to gradually reduce the production, consumption, and usage of HFCs.
The Kigali Amendment to the Montreal Protocol, adopted in 2016, is a landmark agreement aimed at phasing down HFCs. Under this amendment, countries have agreed to a set of targets and timelines to gradually reduce HFC consumption, with developed countries taking earlier actions than developing ones.
Implications for Ice Rinks
Ice rinks are heavily dependent on refrigeration systems to maintain ice quality for skating and other activities. Traditionally, HFCs like R-22 and R-404A have been commonly used as refrigerants. However, as the HFC phasedown progresses, restrictions on the production and import of high-GWP HFCs are already impacting the availability and cost of these refrigerants.
For ice rinks, this could entail updating existing HFC-based systems or exploring alternative refrigerants that align with regulations and avoid potential future phaseouts. It is also crucial to consider refrigerants that offer long-term stability, as instances of major leaks leading to forced replacements have resulted in unforeseen expenses. Transitioning to low-GWP refrigerants, such as ammonia (R-717) or carbon dioxide (R-744), provides a viable and sustainable solution. With a GWP of 0-1, these natural refrigerants have a minimal impact on global warming, making them unlikely to face phaseouts. As commodities, they are shielded from price and availability barriers, ensuring long-term compliance with environmental regulations without significant cost implications.
Implications for retailers, cold storage warehouses, and industrial process facilities.
Cold Storage, industrial process facilities, production and manufacturing plants are essential for various industries, and many rely heavily on refrigeration to preserve raw materials, intermediate products, and finished goods. HFCs have been commonly used in these facilities as well. With the HFC phasedown, these plants face similar challenges in adapting to the changing refrigerant landscape.
To comply with regulations and fulfil their sustainability commitments, most facilities and plants are transitioning to natural refrigerants like ammonia, carbon dioxide, or hydrocarbons (such as propane and isobutane). These alternatives provide numerous benefits, including reduced greenhouse gas emissions, improved energy efficiency, and a safer working environment. Making the switch to natural refrigerants can be a cost-effective long-term solution that ensures operational continuity while promoting sustainability.
With the phaseout in action transitioning to natural refrigerants is the most viable choice that businesses can take to reduce their environmental impact, increase efficiency and contribute to sustainability efforts. Here are some key steps and considerations for businesses to successfully make the switch:
1. Conduct a Greenhouse Gas Emission Reduction and Energy Efficiency Feasibility Study:
Begin by conducting a comprehensive assessment of your current refrigeration systems and equipment, energy consumption, annual carbon emissions. Identify the types and quantities of HFC refrigerants used.
Evaluate the age and condition of your equipment to determine if upgrades or replacements are necessary during the transition.
2. Develop a Net-Zero roadmap
Develop your buildings' net-zero approach specific to GHG emission reduction, energy efficiency, and renewable/green energy options. Natural refrigerants align well with all three of these specifications and can demonstrate considerable savings.
Undertake the evaluation of NPV (Net Present Value) and comparative costs associated with Business-as-usual model, and low carbon model to establish a +NPV.
3. Conduct a cost analysis
A cost analysis identifies the return-on-investment considering three scenarios - Business as usual, Low carbon without funding, and Low carbon with funding. Cost analysis should consider heating, refrigeration, dehumidification, ventilation, ice resurfacing if applicable, etc. At CIMCO, we can help you look at cost analysis considering three scenarios and map out grants and funding available to support your transition.
4. Identify funding opportunities
Whether it's a new build, or you're making retrofits, repairs and upgrades to an existing building, there are grants and incentives you can take advantage of to fund your net-zero projects.
The HFC phasedown is a crucial step in combatting climate change, and its implications span across various industries, including ice rinks and industrial production & manufacturing plants. Embracing natural refrigerants not only helps these businesses comply with environmental regulations but also demonstrates their commitment to sustainability and customer well-being. Businesses stand to reap a multitude of benefits by adopting natural refrigerants, given their numerous advantages.
At CIMCO, we have a specialized team dedicated to helping you through this transition phase. If you have questions about these regulations or are looking for advice on how to get started, please contact us at NetZero@toromont.com
Benoit Rodier – Director of Business Development
Benoit is a licensed Professional Engineer who graduated from Sherbrooke University in 1988 with a Bachelor's degree in Mechanical Engineering. He has had a successful career in the HVACR industry, starting as an accounts manager and progressing to various positions in sales and management. He has gained 35 years of experience with natural refrigerants and has expertise in designing and selling integrated HVACR projects. Benoit is also actively involved in local and regional associations and has played a key role in CIMCO's advancements in CO2 refrigeration, new technology adoption, net-zero buildings, and heat pumps
Email: BRodier@TOROMONT.com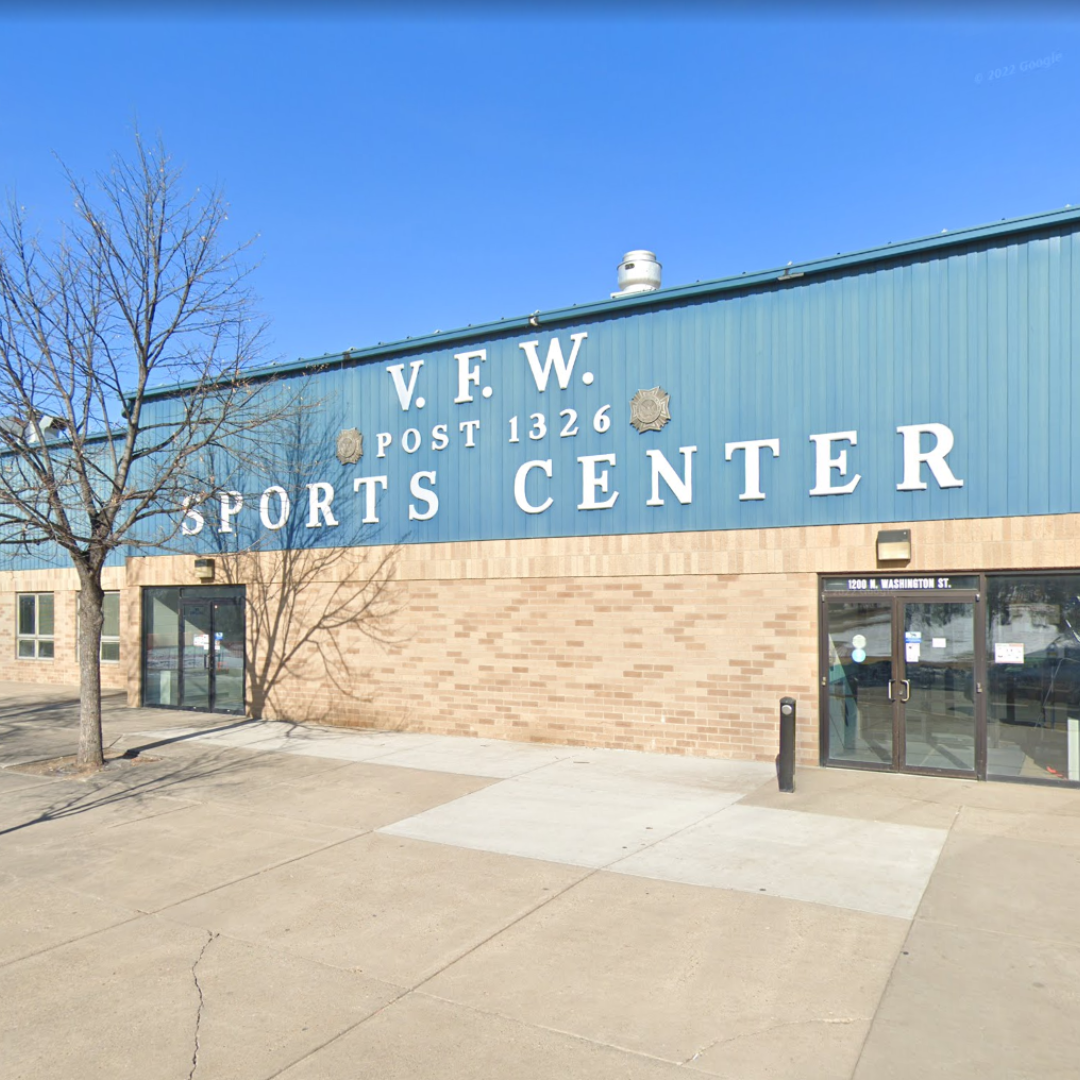 U.S. VFW Sports Center Chooses Eco Chill Package for New Ice Sheet
CIMCO's Eco Chill ammonia package complete with three ice batteries and heat recovery was chosen from four possible system options proposed.
Read more
STAY UP TO DATE
Get the latest industry insights and important updates delivered right to your inbox.