By installing a Doucette waste heat recovery unit, the Lambton-Kent Memorial Centre Arena reduced its natural gas usage by 20–25%, also realizing additional energy savings.
About the Project
The Lambton-Kent Memorial Centre is based in Dresden, Ontario (Canada). In 2012, it started a refurbishment process with the goal of reducing the ice arena's overall carbon footprint.
As such, a project was undertaken to claim excess heat from the refrigeration compressors. This heat was used to heat water for flooding ice, subsequently reducing the arena's natural gas consumption and related carbon footprint. Previously, no waste heat recovery was done on site.
Savings and Benefits
Over the refrigeration system's equipment's lifetime, the potential natural gas savings are significant – 105,000m³ (3,708,040ft3) of gas. This would avoid 170 Mt of CO2 emissions.
Additional energy savings were achieved by reducing the head pressures, allowing the system to run more efficiently.
The natural gas boiler now only runs when the plant is not operational. The arena has a 350-gal (1,325L) recovery tank to hold the hot water.
"Basically, the boiler never runs in the winter as I am able to heat the 350-gallon water tank for free by capturing the waste heat through the Doucette unit," explained Brad Tuckwell, Supervisor of Recreation Facilities with the Municipality of Chatham Kent Arena; Ken Houston Memorial Agricultural Center, Dresden, Ontario.
A Happy Customer
The customer was very happy with this project and how the system has been running since installation. "I am very happy with the results," confirmed Tuckwell. "We have, on average, achieved a 20–25% reduction in natural gas by using the Doucette."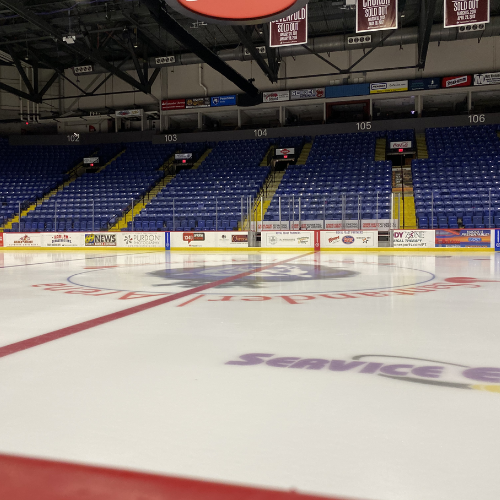 8,000-Seater Santander Arena Adopts CO2 Refrigeration, Achieves Significant Savings Across the Board
Thanks to the upgrade, Santander Arena shaved 795,006 kWh off its energy bill after just five months and reduced its monthly water usage by 40%. Additional maintenance savings are also expected.
Read more
STAY UP TO DATE
Get the latest industry insights and important updates delivered right to your inbox.