Concordia University Saves $40,000 Per Year With Eco Friendly CO2 System With Heat Recovery
The Ed Meagher Arena at Concordia University, which had been in use since 1967, was long overdue for a facelift. The renovations for the arena were no small undertaking; they included a complete upgrade of the refrigeration system and installing an entirely new rink surface. The arena opened its newly renovated doors to the public in November 2013.
The major remodeling project was made possible by a joint investment by Concordia University and the Government of Quebec. The $7.75 million project allowed the university to expand the rink by an impressive 2,500 square feet, bringing the aging arena up to NHL standards. The new space boasts larger changing rooms, an equipment storage room, and two new changing rooms for soccer and rugby players. Other renovations include window replacements, roof insulation, and a new ventilation and dehumidification system.
Frederick Lowy, Concordia's President and Vice-Chancellor, welcomed the support of the Quebec government. "This will allow the arena to welcome a greater number of students, staff, faculty and alumni, and facilitate its use by members of the local community, including young children in the spring and summer. The arena renovation is the culmination of a real team effort among several different university departments and I would like to thank all those involved for their dedication to the project over these last few years," he said.
Sustainability Initiatives
Concordia University has a strong commitment to its diverse sustainability initiatives. These vary from a focus on LEED-certified buildings to clean energy consumption and greenhouse gas (GHG) emission management. This meant the choice for refrigerant was clear.
With some of the major considerations for the refrigerant choice being its effect on the environment, energy efficiency, and safety, a natural carbon dioxide refrigeration system made sense. Its natural, non-toxic, non-flammable properties with no GHG effect made it more appealing than any synthetic alternatives. The patented heat recovery through ECO CHILL technology adds to the energy savings, and Concordia University has savings of $40,000 per year on energy and maintenance costs.
The Ice Rink
The refrigeration system recommended by CIMCO Refrigeration for Concordia University was a "direct CO2 system", where the CO2 is circulated within the refrigerated floor slab. It is a transcritical CO2 system, meaning that there is no condensation; instead, the refrigerant leaves the compressor as a gas and remains a gas (albeit at a cooler temperature) when it rejects heat to the atmosphere. Contrary to how conventional systems work, this gas has a phase-change to liquid when it goes through an expansion device with a subsequent lower downstream pressure.
The refrigerated floor for the system acts as the chiller where CO2 is overfed and evaporates in the floor. This allows the refrigerant to operate at a constant temperature throughout the floor, providing consistent, superior ice quality. The refrigeration system has (5) CO2 transcritical compressors which will operate with discharge pressures up to 1500psi and remove 90 TR of heat. The system also has two stages of heat reclaim; high-grade heat available for all hot water applications, and low-grade heat available for space heating requirements.
The ECO CHILL Thermal Plant provides:
superior energy efficiency
abundant high-grade heat reclaim (above 1400F and suitable for boiler replacement)
full low-grade heat reclaim (at 1000F for underfloor heating, potable water and snow melting pit)
efficient compressor operation
·very low pumping power (as much as 90% less energy required compared to other systems)

requirements.

Refrigeration System Information:

Horsepower: 50 each
Total System Tonnage: 90 TR
Refrigerant: R-744
Evaporator Style: Recirculated/CO2 liquid pumped
Condenser: Gas cooler
Secondary Fluid: Ethylene Glycol @ 40% mixture
Overall Results
"Ultimately, this renovated infrastructure will promote physical activity among university students and the Montreal community, enable further development of sports excellence at Concordia University, ensure quality services to its national and international users, and facilitate the sustainability of sports facilities at the Loyola Campus, always from a sustainable development perspective," said Minister Kathleen Weil.
The ice arena achieved these goals, with the ice quality exceeding expectations under various circumstances and the refrigeration system meeting energy performance objectives.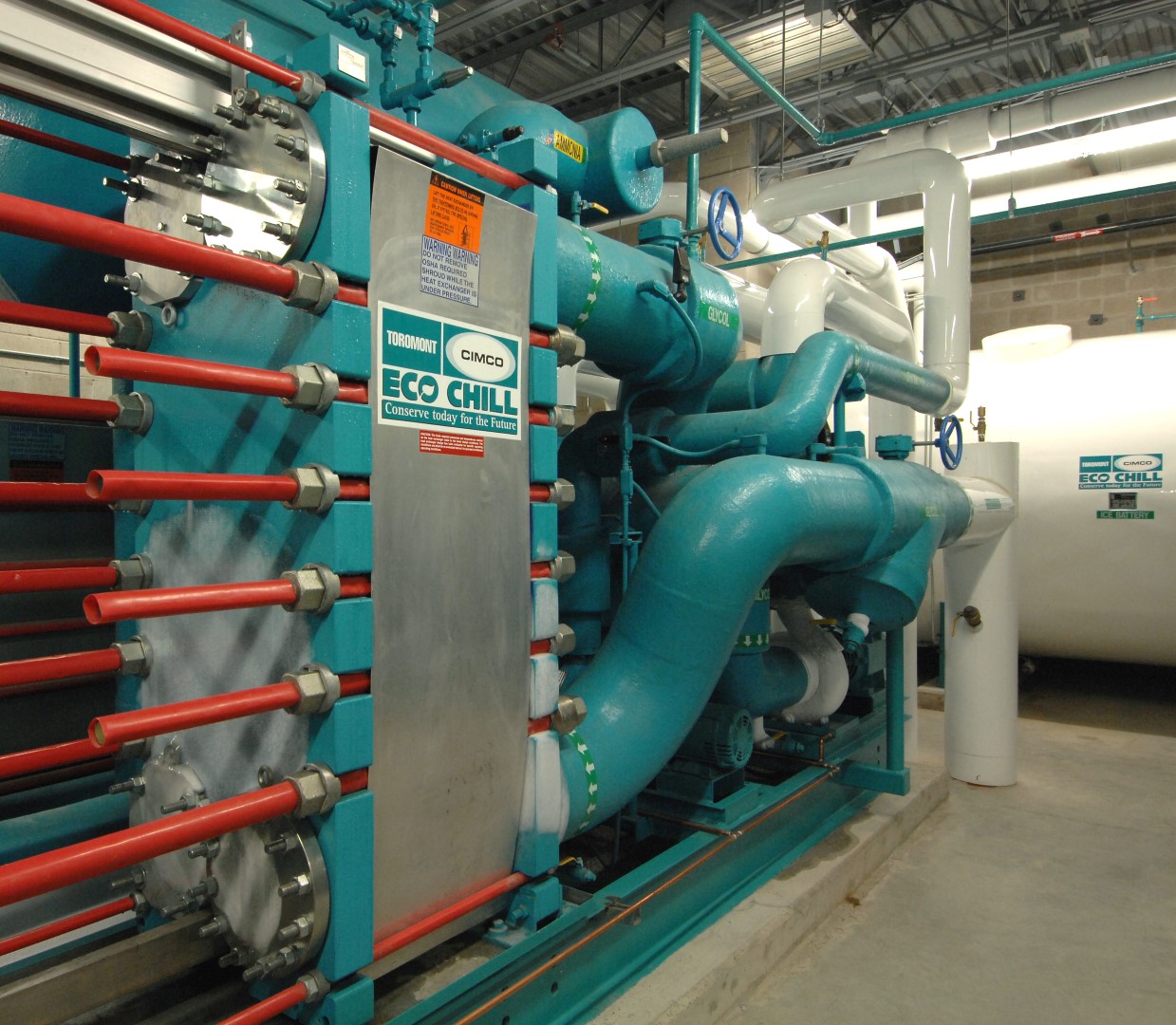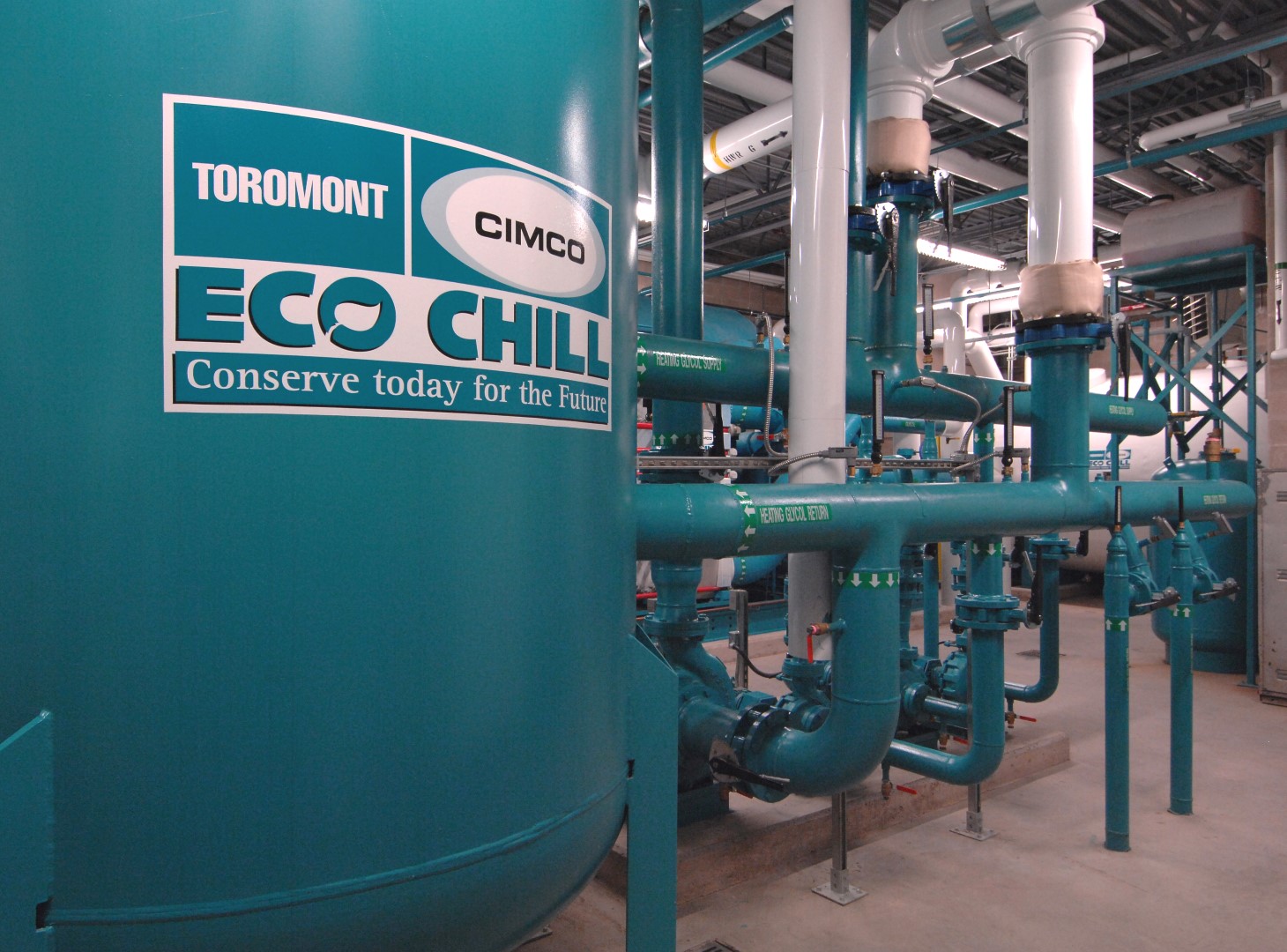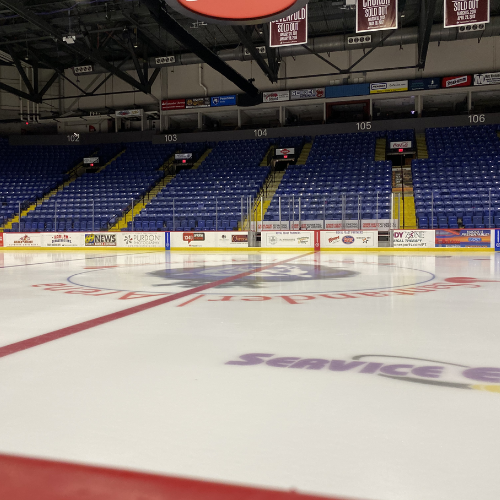 8,000-Seater Santander Arena Adopts CO2 Refrigeration, Achieves Significant Savings Across the Board
Thanks to the upgrade, Santander Arena shaved 795,006 kWh off its energy bill after just five months and reduced its monthly water usage by 40%. Additional maintenance savings are also expected.
Read more
STAY UP TO DATE
Get the latest industry insights and important updates delivered right to your inbox.