The Evapco Smart Condense is the most environmentally responsible evaporative condenser available.
It monitors water consumption, provides feedback on overall condenser operation, and notifies the user about maintenance requirements.
Product Description: An evaporative condenser designed for easy maintenance and decreased water and electricity usage.

Standard Model
80-100HP
110-140HP
150HP
180-200HP
Custom available upon request
Efficiency
:
Always runs at optimum conditions
Trending, notification of unusual operating conditions
Automatically moves from winter to summer modes
Calculates waste heat rejection
Monitors water consumption
Reliability
:
No Condenser freezing
Push notifications for maintenance
Early detection of parts failure
Safety
:
SOP on condenser operation and maintenance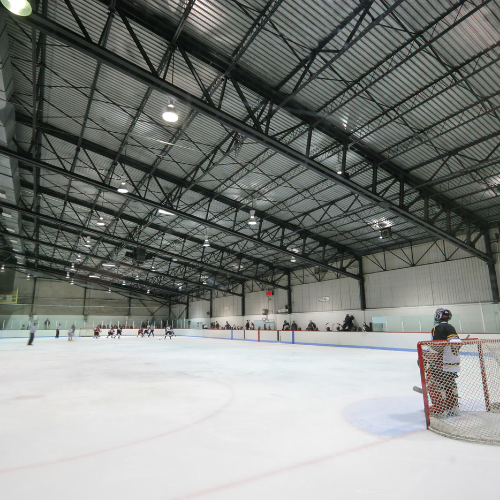 Kentville Municipal Rink Fast-Tracks Buying Process with Canoe, Cuts Costs
The municipality reduced its procurement process by more than two months and paid less for its condenser replacement by taking advantage of a cooperative purchasing program rather than going the traditional tendering route.
Read more