As veganism and vegetarian diets gain popularity, the market for alternative, plant-based meat is growing rapidly.
s more and more people around the world are becoming conscientious about their carbon footprint, plant-based diets are gaining popularity. Those who find going vegan or vegetarian too extreme or difficult are considering less strict options, such as semi-vegetarian, or flexitarian, diets. If you haven't heard of semi-vegetarianism, you may wonder (and rightly so) – would this really make much of a difference? Is it even worth it?
The Case for Veganism
The simple answer is yes.
Reducing your meat consumption by any degree does make a significant difference, according to this recent study by the Economist. In fact, going vegan for two-thirds of your meals can cut greenhouse gas (GHG) emissions by nearly 60%. Even if you ate meat for the other one-third, that sort of impact is nothing to be scoffed at.
Let's take a closer look at these figures. 50g of red meat is associated with 20 times as many GHG emissions and 100 times as much land use than 100g of vegetables. The negative effect of meat (in this case, red meat) on the environment is undeniable.
We aren't here to change your diet – so you may be wondering, why on Earth is a refrigeration company writing about veganism?
Because as people move towards plant-based alternatives, a new 'meatless meat' food industry emerges. And for the purpose of our investigation, the question arises - what does this mean for the meat industry?
Market Share
Fear not, for it does not mean the meat industry is slowing down. According to the UN's Food and Agriculture Organisation, the amount of meat consumed by Americans and Britons per day has risen by 10% since 1970.
However, the market for alternative, plant-based or 'meatless' meat is growing rapidly. According to Barclays analysts, this market could reach US$140 billion over the next decade. While this may be only 10% of the US$1.4 trillion global meat industry, it is certainly appealing enough to entice many large food corporations.
The once-niche industry started with California-based startups Beyond Meat and Impossible Foods setting out to protect the environment and disrupt the meat industry. Both companies have a mission that highlights their focus on the global environment:
Beyond meat: By shifting from animal to plant-based meat, we can address four growing global issues: human health, climate change, constraints on natural resources, and animal welfare.
Impossible Foods: Impossible Foods began in 2011 with an ambitious goal: To drastically reduce humanity's destructive impact on the global environment by completely replacing the use of animals as a food production technology.
Both companies have quickly gained popularity as household names, but as plant-based meat grows increasingly popular and available, more and more major food companies are entering the market. If you're toying with the idea of moving into the plant-based meat industry, you are in good company.
Industry Growth
yson Foods, the American meat-processing corporation, invested in Beyond Meat before announcing its own line of plant-based proteins in 2019 called Raised & Rooted. Nestlé launched its meatless Incredible Burger across European markets. Smithfield, American chicken producer Perdue Foods and Hormel Foods have all joined the plant-based industry, filling supermarkets and popular eateries with alternative meat products.
Recently, Maple Leaf Foods Inc., the Canadian meat-processing giant, announced plans to build a US$310 million meatless plant. Once completed, this 230,000 sq. ft. facility will be the largest of its kind in North America and will double their capacity to produce meat alternatives. Michael McCain, president of Maple Leaf, said plant-based alternatives represent a US $1billion market in North America alone. Moreover, the refrigerated segment of this market is expanding swiftly, with growth rates of 40% in 2018.
Challenges
This industry has faced two major challenges as it has grown.
The first, which is crucial from a consumer standpoint, is bringing your plant-based alternative as close to meat as possible. This involves three main elements: texture, appearance, and flavor. From overcoming the difference between animal fats and plant-based fats to imitating the coloring of a beef patty, companies have had varying degrees of success in replicating meat products. As the industry grows and more competition enters the market, companies are getting closer to perfecting plant-based products.
The second challenge is processing equipment. Take Impossible Foods for example; they first started manufacturing their meat substitute in small batches at their headquarters in California and Rutgers University. It wasn't long before they realized they needed to ramp up production to be successful; it was the only way to keep up with demand (and helped make the meat alternatives more affordable). They decided to build their first large-scale plant, a 68,000 sq. ft. facility in California, to produce 1 million pounds of plant-based burger meat per month.
Christie Lagally, the founder of Rebellyuous foods, makes the economic argument for converting poultry plants to plant-based meat facilities. She believes they can make more plant-based products at a lower cost using optimized equipment than operators can produce by processing chickens. It's a way to transform the industry from within, instead of operating as a new industry. They moved their headquarters to a conventional meat factory to accomplish this goal.
Vion, the Dutch meat-processing company, made a similar move. Last year, they announced their decision to change their beef-processing facility in Leeuwarden into a dedicated plant-based site.
CIMCO Solutions
Moving into a new industry is a major decision – as is building a new facility or modifying an existing plant. The ideal solution depends on your own specific business and operational objectives.
Industrial refrigeration systems involve many design considerations, each of which can directly affect the efficiency, uptime, performance, longevity, scalability, and safety of your facility. It's important to understand the true value of these features –including the immediate benefits they provide, the efficiencies and cost savings they promote over time, and the long term lifespan consequences.
Whether you're considering starting from scratch or looking at how to change your conventional meat-processing facility into a plant-based site, CIMCO has an experienced team of designers to help assess and fulfill your requirements.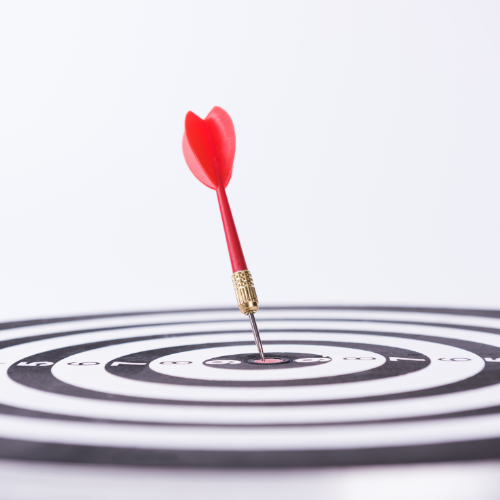 Achieve your Net Zero Emission Targets Without Replacing Major Refrigeration Equipment
Here are some quick tips for increasing efficiency and reducing the overall operating costs of an existing refrigeration system.
Read more
STAY UP TO DATE
Get the latest industry insights and important updates delivered right to your inbox.