Thanks to a feasibility study, the Town could apply for a grant to supplement the heat pump installations which would shave an estimated 300,000kWh/year off the Town's electricity bill.
Prioritizing Net Zero
The federal Canadian Net-Zero Emissions Accountability Act of 2021 requires a 50% emissions reduction by 2030 and net-zero (or minimum 80% emission reduction) by 2050. To assist smaller communities and not-for-profit municipalities realize this transition, various grants and funds have been made available – both for upgrading existing facilities as well as new buildings.

In May 2019, Halton Hills in Ontario became the first Canadian community to adopt a 2030 net-zero strategy. Its Town Council declared a climate change emergency and since then, it has been committed to taking concrete actions to achieve its ambitious net-zero by 2030 target.

One of these actions was participating in the Roadmap to Net Zero Ice Rink pilot study, which was conducted by the Mayors' Megawatt Challenge program and supported by the Federation of Canadian Municipalities (FCM). During this pilot, individual greenhouse gas (GHG) emission reduction roadmap studies were done for nine municipal ice rinks, including Halton Hills' Mold-Masters SportsPlex Arena and Acton Arena and Community Centre, to guide their building operations to net zero carbon emissions over time.

After the conclusion of the feasibility studies, FCM published a report entitled Taking your indoor ice rink to net zero to share its findings and recommendations.
Business-As-Usual Not an Option
Key recommendations from the pilot study showed the potential for cutting emissions by up to 85% by upgrading the existing equipment at Halton Hills' ice arenas. Using waste heat from the refrigeration system was identified as the number one way to reduce emissions with other recommendations also suggesting a move away from gas boilers.
To develop a positive business case for the implementation of low-carbon measures, the FCM team used simulation modeling to determine the net present value (NPV) that considers the full lifecycle of each piece of equipment as well as cash flow data. Three possible scenarios were subsequently outlined.
1) The business-as-usual scenario assumed planned capital replacements go ahead with standard like-for-like replacements, at the equipment's end of life cycle which ranges from 10 to 30 years. This would result in little energy savings or emissions reduction. This scenario would also have a negative NPV.
2) The low carbon without funding scenario incorporated immediate operational improvements and low/zero carbon measures at equipment end of life, without external funding. The NPV came out positive and better than the business-as-usual scenario.
3) The low carbon with funding scenario was similar to the low carbon without funding scenario, except measures were planned to be implemented sooner and some costs would be covered by external funding opportunities. The NPV was highest in this third scenario.
When looking specifically at Acton Arena, the study found that the business-as-usual scenario and the low carbon with funding scenario had similar outlay costs with the latter only being marginally higher. This clearly highlighted the strong business case for choosing scenario 3.

Photo by: Halton Hills

Ammonia: An Attractive Business Case
Each of Halton Hills' arenas featured two independent ammonia refrigeration systems to maintain the four ice rinks per site and natural gas for heating. This was however not a sustainable solution long term. Thanks to the results and recommendations of the feasibility study, Halton Hills could successfully upgrade its two ice arenas.
CIMCO then got involved to suggest a suitable alternative. After considering the existing equipment and goals of the municipality, a low-charge ammonia heat pump package was identified as the perfect solution to maximize emission reductions. The current facility uses gas powered equipment to heat their water and other areas of the arena like changes rooms. By utilizing a heat pump to collect "waste heat" from the ammonia refrigeration system, the system will provide both refrigeration and heating from a single source. Reducing their GHG emissions and utility costs.
"We appreciate the insight that CIMCO was able to offer and have decided to implement the new heat pumps as a case study," said Stephen Hamilton, Manager of Facility Capital Projects, Recreation and Parks Department, Town of Halton Hills. "The proposal of alternative equipment fit well with the Town's objective to maximize the GHG reductions of its arenas."
Ammonia was not the first choice though. Initially, the baseline tender specified f-gas R134a (an HFC) with a global warming potential (GWP) of 1,430 over 100 years compared to ammonia's GWP of 0. Calculations showed that the efficiency of the ammonia system would be double that of the R134a alternative and an annual energy saving of 300,000kWh could be realized simply by moving from f-gas to ammonia. Plus, the facility would save an additional six tons of CO2eq emissions every year by avoiding the high-GWP f-gas (avoiding 336 tons of lifetime CO2eq).
By opting for ammonia, the system could also be simplified and the required equipment reduced, increasing the savings. CIMCO's conservative estimate, based on 2,000-3,000 run hours at each facility, shows a simple payback period of fewer than 1.5 years, which is a 68% Return on Investment (ROI). Calculated at 4,000 hours, the simple payback is only 10.5 months (a 109% ROI).
"The ammonia solution really has high alignment with what the goals are for the municipality," said Devin Gillis, Project Sales at CIMCO. "This technology is already mature and very well understood. The system uses standard components that are easily available and removes the need for custom engineering thanks to its packaged design."
"The proposed alternative design was attractive to the project because it condensed many units of the heat recovery system into a single contained, factory-assembled package that could also be locally sourced," said Hamilton.
Can a Feasibility Study Benefit Your Arena?
Since these initial pilot studies, CIMCO has gotten involved in more feasibility studies to assist communities in unlocking funding to achieve their net zero goals. It even has a dedicated specialist team to help companies through this process.
"Knowing that most arena refrigeration systems will need to be replaced within the coming years, it only makes sense to invest in proven technology that can lower your GHG emissions and will eventually pay for itself in utility savings," explained Sarah Hubble, Ontario Account Manager, Business Development, CIMCO. "The feasibility study provides you with a business plan to do just that."
"A feasibility study gives your community the how, the why and the when for lowering your carbon foot print," added Jordan Dermo, National Account Manager at CIMCO Refrigeration. "This is not only beneficial for our environment, but will actually save your community money in the long run too."
All of this ties in with CIMCO's Net Zero Naturally road map, offering a 360-degree approach to getting to net-zero emissions, reducing energy consumption, and increasing system efficiency with a range of straightforward and actionable strategies that can be tailored to any facility and its sustainability objectives.
Contact CIMCO's specialist team at netzero@toromont.com to better understand the available grants and whether your facility could benefit from this.
About CIMCO Refrigeration
CIMCO Refrigeration (cimcorefrigeration.com), headquartered in Toronto, Canada, specializes in the engineering, design, manufacture, installation, and service of industrial, process cooling, and recreational refrigeration systems. For more than 100 years, CIMCO's leadership and unparalleled research, development, and manufacturing programs have put it at the forefront of industry advancements and technological breakthroughs.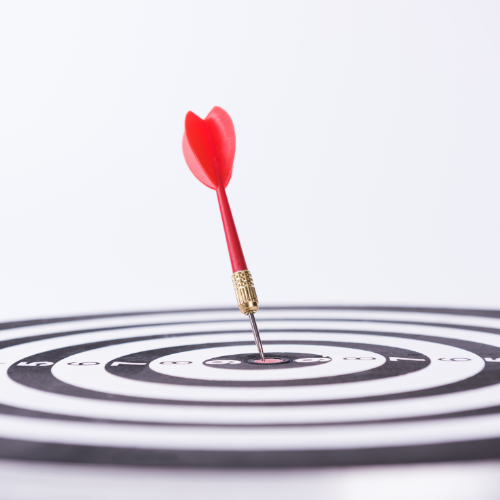 Achieve your Net Zero Emission Targets Without Replacing Major Refrigeration Equipment
Here are some quick tips for increasing efficiency and reducing the overall operating costs of an existing refrigeration system.
Read more
STAY UP TO DATE
Get the latest industry insights and important updates delivered right to your inbox.