For the first time in five decades, the Rideau Canal, a UNESCO World Heritage site did not open to skaters this year because it was not cold enough. Climate change is no longer a distant threat - it is impacting our way of life. But, its not all bad news. Wayne Borrowman, Director of R&D at CIMCO shines a new light. How about saving our ice rinks and benefiting the surrounding communities, all while protecting the environment?
Every year when winter approaches, many Canadian cities start to prepare their outdoor skating rinks for the season. While some outdoor rinks utilize refrigeration packages to maintain the ice during periods of warmer winter weather, many do not. An example of a world-renowned unrefrigerated ice surface is the Rideau Canal Skateway in Ottawa. It is a popular spot for locals and tourists alike to skate and enjoy the beautiful scenery. At 7.8km long it is the world's largest skating rink and a UNESCO World Heritage Site!
However, the concern about climate change in Ottawa became more real this last winter because it was not cold enough to open the Rideau Canal for ice skating.
So, I asked myself, what if the Rideau Canal was refrigerated? My rough estimate suggests it is at least the 60 times the size of a normal outdoor NHL rink. That may sound crazy to some, but I've spent my whole career involved with the design and installation of large cooling systems and I can assure you from an engineering perspective it is possible. The issue is that it may not be practical from an installation or operating cost perspective.
So, I asked what I think is a better question, what if the heat removed from the canal had another purpose? Traditional ice rink cooling systems reject heat to the atmosphere. Every year more ice arena cooling systems are installed that capture this otherwise lost heat. An example of this is the Shipyards Skate Plaza in North Vancouver where CIMCO installed a system the cools the outdoor rink and provides hot water and space heating to local buildings, enough to heat the equivalent of about 40 homes.
If such an installation was ever installed at the Rideau Canal it would be much, much bigger. It could be similar in size to what is claimed to be the world's largest low temperature district heating system in Sweden, which provides 28GW heat at 65°C (150°F) for a future estimate of 60,000 people.
In the case of the Rideau Canal the real purpose could be a green source of heat for the local area that would reduce natural gas usage and the global warming carbon dioxide emissions that come from that. The ice surface could be the added bonus, allowing the Rideau Canal to stay open for skating every winter and allowing us to continue to enjoy skating on the world's largest ice rink. A double win.
That's where a solution like the CIMCO Thermal Force One thermal heating and cooling packages could come in. When such a system is connected to an ice rink as a source of heat not only do they maintain the ice, but the heat removed from the ice surface can be boosted up to provide heat as high as 80 °C (175 °F).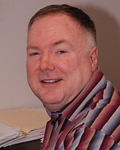 Wayne Borrowman– Director, Research and Development
Wayne is a highly experienced refrigeration engineer and subject matter expert, boasting an impressive 34 years of experience in the field. Since 1988, he has been with CIMCO Refrigeration, where he has held various progressing engineering roles focused on design, engineering, and project management of over 500 refrigeration projects. In addition, Wayne is responsible for the research and development of new products and solutions in thermal management.
Wayne's vast experience, industry involvement, and expertise make him an invaluable asset to the HVAC and refrigeration engineering field as a whole. His contributions to the industry have been significant, and his expertise is highly sought after by peers and colleagues alike.
Email: wborrowman@toromont.com
STAY UP TO DATE
Get the latest industry insights and important updates delivered right to your inbox.