This is What Superior Support Looks Like

.
We understand that good service requires being responsive. Our wide network of service locations across North America and our team of 550+ service mechanics and technicians mean access to superior service when and where you need it. Moreover, our team has access to CIMCO's inventory of parts and accessories for every make and model, and specialized equipment needed to address emergencies big and small.
We Get it Right the First Time.
Guesswork isn't our thing; our highly-trained team of technicians have the expertise and skills to ensure they get it right the first time. With 24-7-365 emergency service, guaranteed response times and coverage across North America, we can handle any repair quickly and effectively. See corporate rates
Peace of Mind: Proactive Maintenance Planning and Service Agreement.
Troubleshooting before there's trouble? If you ask us, that's just as valuable as installing the right equipment. We'll work with you to customize a preventative fixed cost maintenance plan to maximize your system's reliability and efficiency while balancing your budget.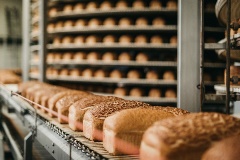 We know emergencies don't just happen Monday to Friday between the hours of 9 to 5. Take the time our team dropped their long weekend plans to get a food and beverage customer's business back up and running.