Thanks to the upgrade, Santander Arena shaved 795,006 kWh off its energy bill after just five months and reduced its monthly water usage by 40%. Additional maintenance savings are also expected.
Overview
Santander Arena in Reading, Pennsylvania (U.S.) is a Tier 3 rink and home of the ECHL (East Coast Hockey League) Reading Royals who are affiliated with the Philadelphia Flyers of the National Hockey League (NHL). This multi-purpose venue is managed by ASM Global, an international management firm responsible for more than 300 venues – many of which include ice arenas.
Since its opening in 2001, the Santander arena has been served by an R22 refrigeration system. However, as the global crackdown on R22 refrigerant intensified, driven by the HCFC refrigerant phase-out, it became clear that the time had come to upgrade the refrigeration system to a more sustainable option.
R22 has a Global Warming Potential (GWP) of 1,810 measured over 100 years with a "real" 20-year GWP of 5,310! For comparison, the GWP of natural refrigerants is 1 or less – whether measured over 20 years or 100.
The arena's management had four priorities for the new system – energy efficiency, low water consumption, a 30-year life cycle, and low maintenance costs. CO2 ticked all four boxes and more.
ASM Global previously worked with CIMCO Refrigeration (CIMCO) on another CO2 installation. As such, they called in CIMCO to tender on the Santander job too. CIMCO considered the various project parameters and found CO2 to be the most efficient and cost-effective solution for this particular job. The venue managers agreed.
CO2 is future-proof thanks to its negligible GWP, easily fitting the 30-year life cycle requirement. It also requires lower water usage and maintenance thanks to the system's design and refrigerant properties. Add to that the proven energy efficiency and improved performance of this natural refrigerant, and CO2 was clearly the top candidate for the arena's upgrade.
Although the high pressures of CO2 were initially a concern to the customer, CIMCO explained that these systems were specifically designed to withstand the pressure, addressing this risk fully. The customer was reassured by the facts.
"After careful consideration, it was clear that CO2 was the best choice for our venue," said David Farrar, CVP, General Manager, ASM Global Managed Santander Arena and Santander Performing Arts Center. "By opting for a natural refrigerant, we know that our installation is future-proof. It eliminates the risk of being forced to replace the ice plant before the end of its life as regulations change to phase down harmful refrigerants."
"Over the past year I've seen a massive shift as large ice venues around North America gain more confidence in the performance of CO2," said Brad Wilkins – US Recreation Sales Manager, CIMCO. "This is driven by various factors such as the satisfactory performance of CO2 at the 2022 Winter Olympics proving that CO2 could work well in large venues too, paired with the increasing uncertainty around the future of fluorinated gases as the global refrigerant phase-down continues."
Santander's R22 refrigeration system was taken out and replaced with a packaged 190 TR (668 kW) transcritical CO2 system complete with a gas cooler. To take advantage of CO2's favorable refrigerant properties, the system was also kitted out with heat recovery for the underfloor and snow melt, further improving the energy efficiency of the installation.
The installation was completed in August 2022. The entire project took 12 weeks to complete, showcasing CIMCO's capability to deliver quality projects on a tight deadline.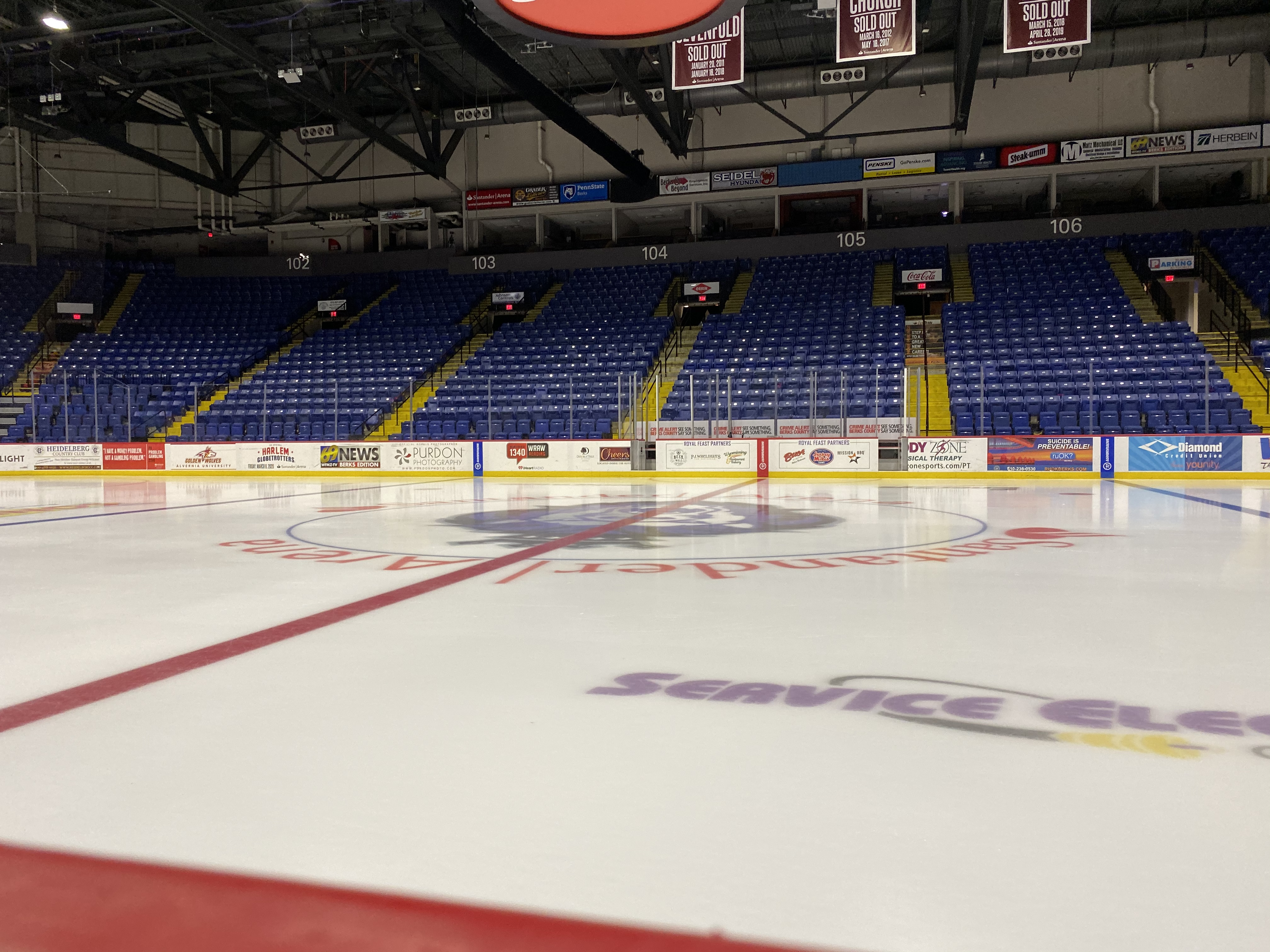 CO2 Savings Add Up
The new CO2 system for Santander is expected to last around 30 years and CIMCO has an annual maintenance contract to ensure peace of mind for the customer. During this time, the customer will realize significant savings by choosing CO2.
Although the upfront investment is fairly similar for both systems when comparing the life cycle cost of this CO2 system to an HFO alternative like R513A, the natural refrigerant option will have a much lower total cost. The modeled annual energy cost is also much lower for the CO2 system. Calculations showed that CO2 would result in a 19% energy reduction while choosing R513A would actually increase energy costs by 14.3%.
The customer is satisfied with the results of the upgrade thus far. "We are very happy with the performance of the CO2 installation, and we have already noticed a reduction in our utility usage since the system was upgraded," said Farrar. "Energy efficiency is very important to us, and the CO2 system ties in well with this drive."
When comparing Santander Arena's electricity bills for October and November 2021 with the 2022 bills, ASM saw a 20% reduction in energy usage. Nearly 160,000 kWh was saved in the two months alone. The December 2022 bill showed a 37% reduction. When comparing the five-month period between October 2022 and February 2023, the energy savings amounted to 795,006 kWh.
The utility bill shows further savings in terms of reduced water usage too, despite the cooling load being more or less the same as in 2021. Previously, the cooling system's evaporative condenser required a huge water tank. Thanks to the new gas cooler, this water tank is no longer needed, and water usage is drastically reduced.
"We were down 40% of water usage day-over-day compared to last October as well," confirmed Grant Ossmann, Director of Operations, ASM Global Santander Arena. "Definitely seeing major savings on our end with this."
CO2 Gaining Momentum in North America
The U.S. Climate Alliance is growing as more states commit to reducing greenhouse gas emissions and eliminating the harmful effects of hydrofluorocarbon (HFC) blowing agents and refrigerants. In 2019, Pennsylvania became the 24th state to join the Alliance. Yet another reason why CO2 was a perfect fit for the Santander upgrade.
CIMCO has seen a significant jump in the demand for CO2 in ice arenas. Around 40% of CIMCO's sales pipeline now comprises CO2 installations, David Fauser, Director of Sales and Marketing at CIMCO, confirmed.
"CO2 is a widely adopted, proven refrigerant now," said Fauser. "It is no longer a new technology; it is becoming more mainstream. The technology is also constantly improving and the costs coming down, making it an easy choice for customers."
More and more ice arenas are now choosing CO2 – from small community rinks to the Beijing Winter Olympics. To date, CIMCO has completed more than 100 CO2 installations, most of which were for North American ice arenas. Even the NHL's Columbus Blue Jackets team recently announced that it will be installing a CO2 system for its home rink.
"There is no doubt in my mind that the future of ice rinks is with natural refrigerants. Santander is a perfect example that shows you can have sustainability and savings without compromising performance," said David Fauser, Director of sales and marketing at CIMCO.
---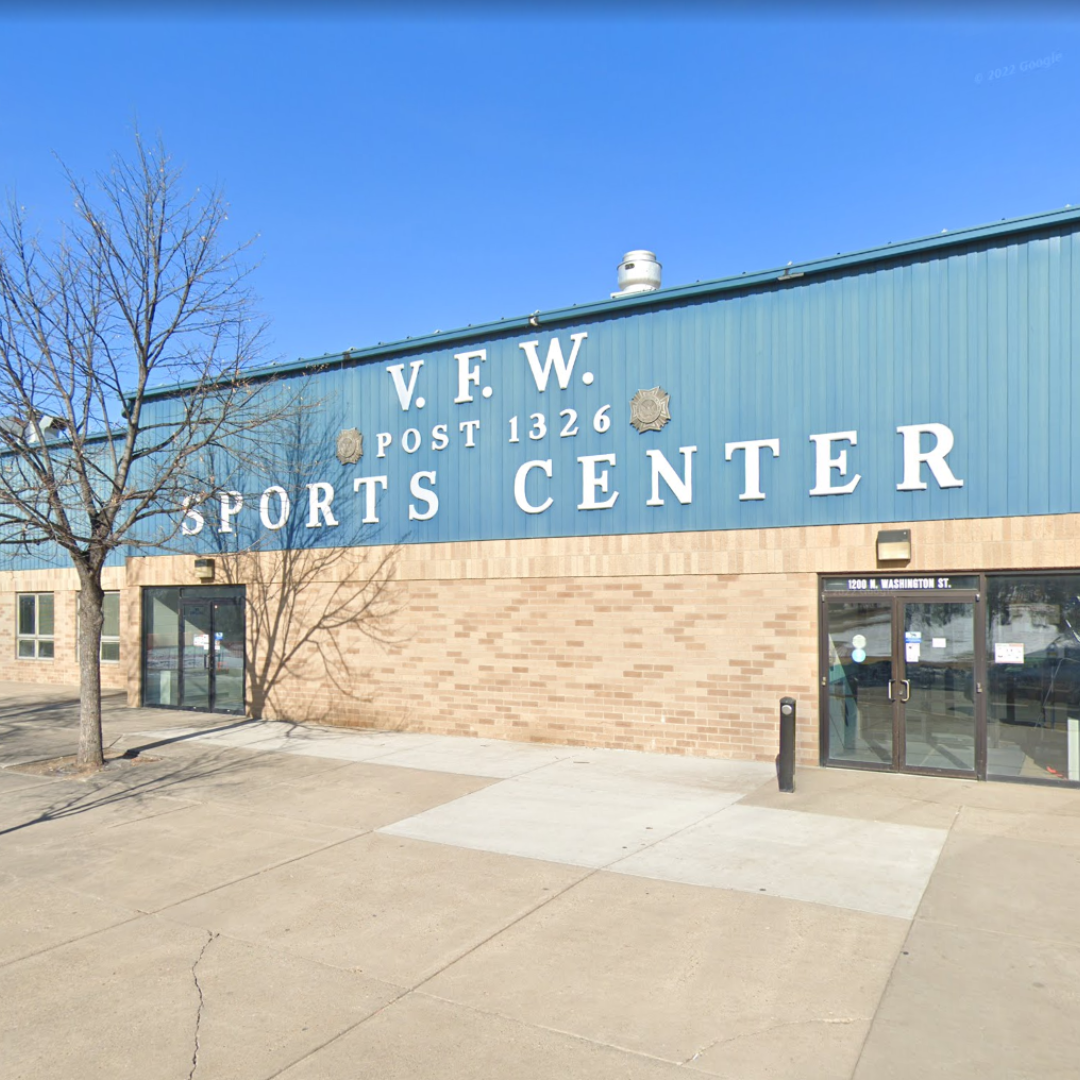 U.S. VFW Sports Center Chooses Eco Chill Package for New Ice Sheet
CIMCO's Eco Chill ammonia package complete with three ice batteries and heat recovery was chosen from four possible system options proposed.
Read more
STAY UP TO DATE
Get the latest industry insights and important updates delivered right to your inbox.