Underserved, remote communities can also benefit from CO2, especially in British Columbia where temperatures and regulations favor these installations.
Overview

Lillooet in British Columbia (BC) is a small community of around 2,500 residents, situated four hours north of Vancouver. It is home to the Lillooet Recreation, Education, & Cultural Centre – a multipurpose facility that also includes a seasonal NHL-sized ice arena.
The Rec center's refrigeration plant had been operational for over two decades and was due for a life cycle replacement. To get funding for this upgrade, the District applied for a grant from the 'Investing in Canada Infrastructure – Rural and Northern Communities' program in January 2019.
In July the following year (2020), the District received formal notification from the BC Ministry of Municipal Affairs that the application had been approved. CIMCO was then formally awarded the contract after successfully proposing a retrofit with CO2. Construction started in April 2021 and the system went live in September 2021.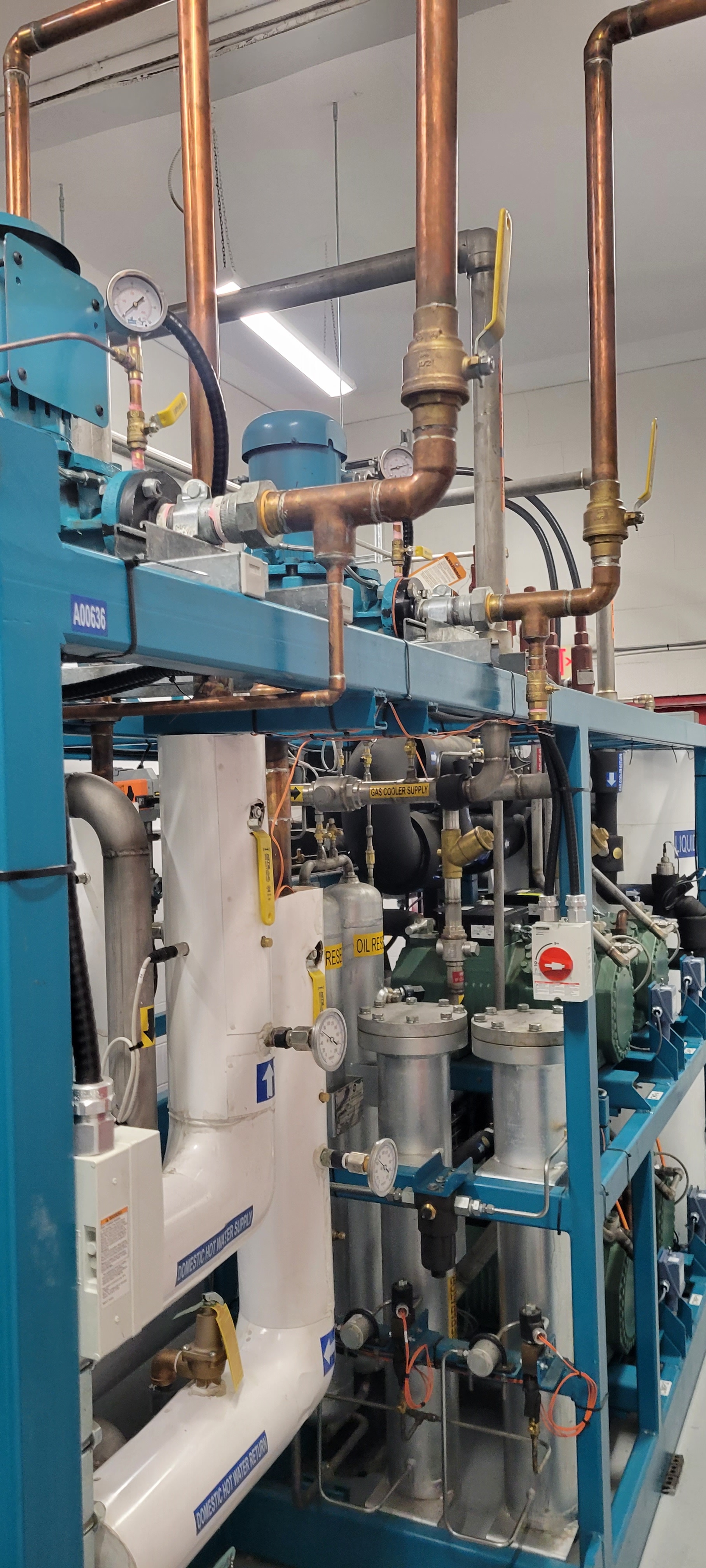 The Goal

The municipal objective was to install a refrigeration plant that will "produce an excellent ice surface while decreasing energy consumption, reducing greenhouse gas emissions, and utilizing waste heat to lessen the Rec Centre's propane usage for heating," according to the grant application. The proposed CO2 solution ticked every box on this list.
The Solution

CIMCO supplied and installed a packaged transcritical CO2 system with a nominal refrigeration capacity of 71 TR (250 kW), complete with heat reclaim.
The team was able to reuse the existing plant room and despite the compact space, retrofitting with CO2 was an easy swap, according to Rob Martin, Refrigeration Engineer at CIMCO Refrigeration, who managed the project.
Previously, the refrigeration plant comprised two large compressors. However, the new CO2 plant has four smaller compressors instead. This allows the facility to keep operating even in the event of a compressor failure – a huge plus for the end-user who is remote and often has to wait a long time for service.
The new CO2 plant has been operational for a season now without any major issues.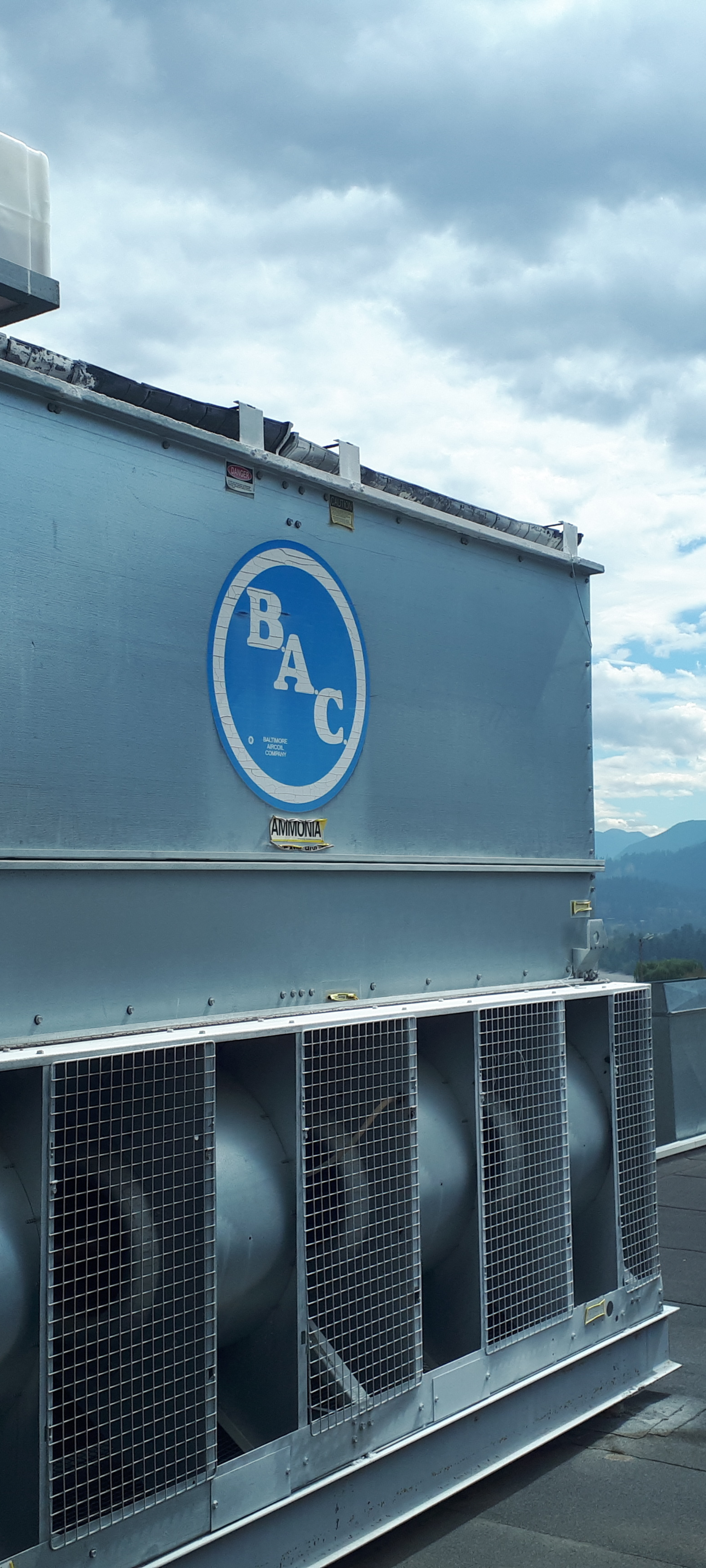 Why CO2?

In the province of BC, authorities have recently increased the safety requirements for refrigeration systems using ammonia, which can be difficult for smaller facilities to implement. In addition, ammonia systems with over 50 kW power input require 24-hour operator supervision – not only a costly endeavor but also a challenging one in small towns like Lillooet where workers, especially those with suitable refrigeration skills, are scarce.
As CO2 (R744) is classed as safety class A1 – meaning it is a low toxicity, non-flammable refrigerant – it is only subject to these additional requirements once the system exceeds 200 kW. This is one of the key reasons why CO2 was a good choice for the Lillooet Rec center with only 120 kW installed power. Opting for CO2 allowed the facility to side-step the burden of additional safety requirements.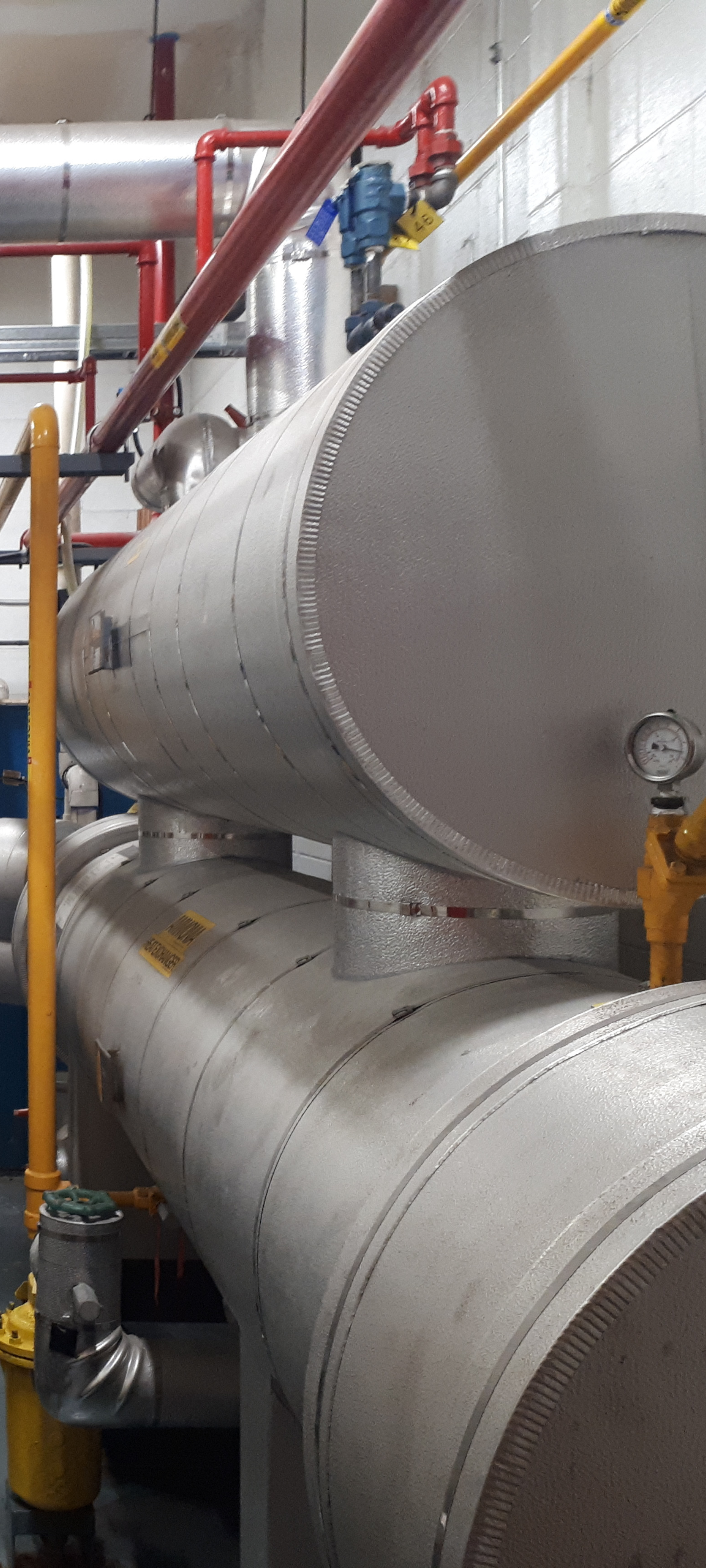 Not only that, but the new system also gives the end-user peace of mind. They were happily surprised about how much easier it is to operate the new CO2 plant. The refrigeration plant is largely automated now, requiring significantly less manual intervention than the aging system it was replacing.
Another benefit was the electricity savings. By using CO2, the operator was able to capitalize on the heat reclaim opportunity that comes with the favorable properties of this refrigerant, saving on their heating bill.
Lillooet's ice rink is seasonal and operates only in the fall and winter. This makes it an ideal candidate for CO2 which boasts even more efficient results in cooler climates. In fact, the climate in the province is extremely favorable to CO2 refrigeration thanks to the low humidity and generally cool temperatures. This means that the system hardly ever operates in transcritical mode, offering great efficiencies.
"After doing a couple of these installations, it is clear to me that CO2 is a solution worth considering in British Columbia," said Martin. "The climate, the safety requirements, and the reduced personnel costs make it a very suitable choice."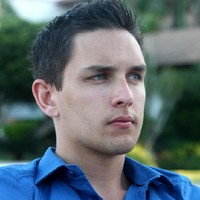 To know more about this project, get in touch with Rob Martin - Branch Manager- CIMCO Refrigeration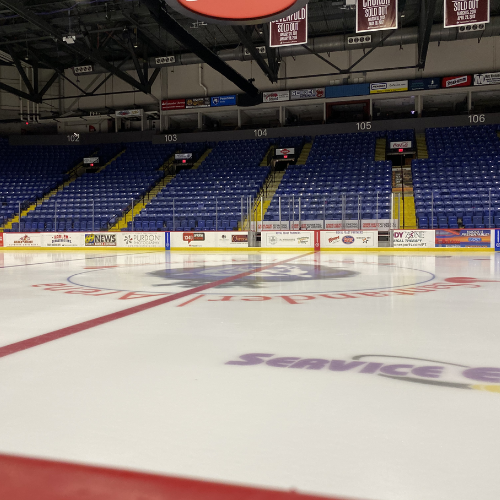 8,000-Seater Santander Arena Adopts CO2 Refrigeration, Achieves Significant Savings Across the Board
Thanks to the upgrade, Santander Arena shaved 795,006 kWh off its energy bill after just five months and reduced its monthly water usage by 40%. Additional maintenance savings are also expected.
Read more
STAY UP TO DATE
Get the latest industry insights and important updates delivered right to your inbox.