Molson Coors selected CIMCO to install a new refrigeration system for the state-of-the-art plant. See the positive results from this project.
In 2018, Molson Coors announced that its historic plant located on banks of the St. Lawrence River, which is considered to be the oldest brewery in North America, would close its doors. Replacing it, a new $500-million production facility in Longueuil, QC, designed to keep up with changing technologies and market demands.
A longtime CIMCO client, Molson Coors selected CIMCO to install a new refrigeration system for the state-of-the-art plant. "This is one of the biggest jobs CIMCO has done with Molson Coors," says Account Manager Sean Nicholls. The challenge: meeting the client's request for 2000 tons of refrigeration, with lower ammonia charge.
In order to meet regulations, it could not exceed 10,000 pounds. "We came in at 9,500 pounds," says Project Engineer Francis Pilot. The result is a much more modern system than the original, which had been around since the 1800s. "It was a maze of piping within the old plant, now it's all in one area. It's a very accessible system."

Not surprisingly, COVID-19 was a big obstacle, and delayed the project for several months. "There were also trickle-down delays with suppliers and materials, too. But even with these obstacles, we still came through and delivered," says Nicholls.
CIMCO's installation and the construction of the building happening simultaneously also presented a challenge. Because the building's structure could not hold any weight, the CIMCO team needed to build a large structure inside the mechanical room in order to install the refrigeration system and piping. At one point, the design needed to be modified because the floor could not hold, which caused a two-month delay, but the team managed to make up time with two shifts of crews from Montréal and Quebec City.
CIMCO's installation work on the project began in February this year and they flipped the switch in August, says Pilot. "Molson Coors was very impressed with the workmanship and the little time that it took for us to get there," he says. "We may have set a new precedent!'" The client appreciated "our flexibility, open mindedness and goodwill – we found ways to meet their requirements and took all details into consideration," says Pilot.
Molson Coors also took notice of the team's safety-oriented approach, and praised the site foreman for making sure that everyone was working safely. With this project complete, CIMCO will now decommission the old plant and remove 165,000 pounds of ammonia and glycol, which is another endorsement from Molson Coors.
"When clients are happy, we don't usually hear from them," says Nicholls. "We only hear from customers when they are upset." That's why the unsolicited letter of recommendation from Jason Grzela, Director of Engineering and Execution, Supply Chain for Molson Coors, came as a pleasant surprise. The letter praised the CIMCO team for being collaborative and continuously adapting throughout the project, and their attention to detail in order to deliver a quality, safe and durable results. Grzela extended a special thanks to Francis Pilot, Sean Nicholls, Danny Venne in Industrial Sales, and technicians Éric Lachaîne and Ryan Smith.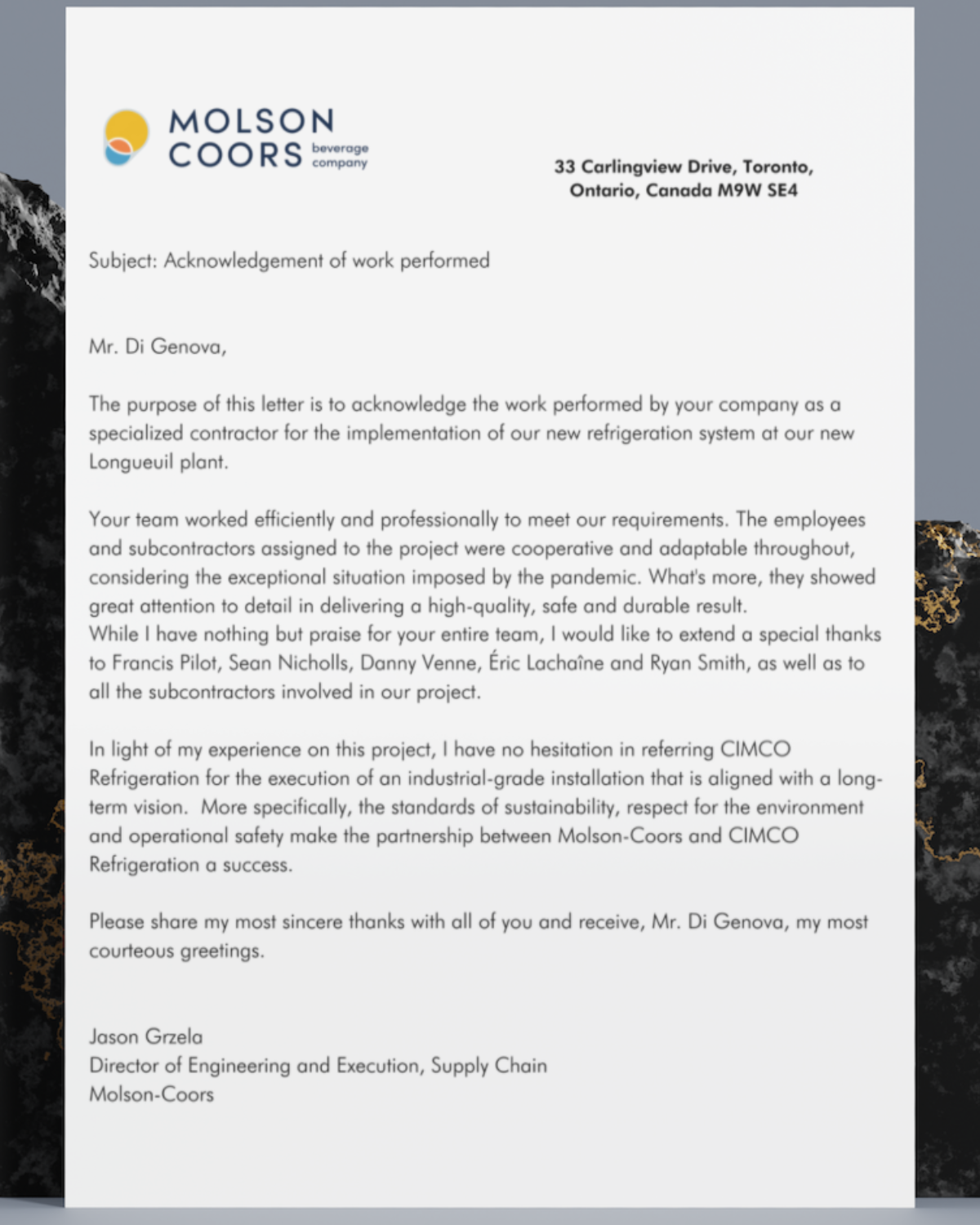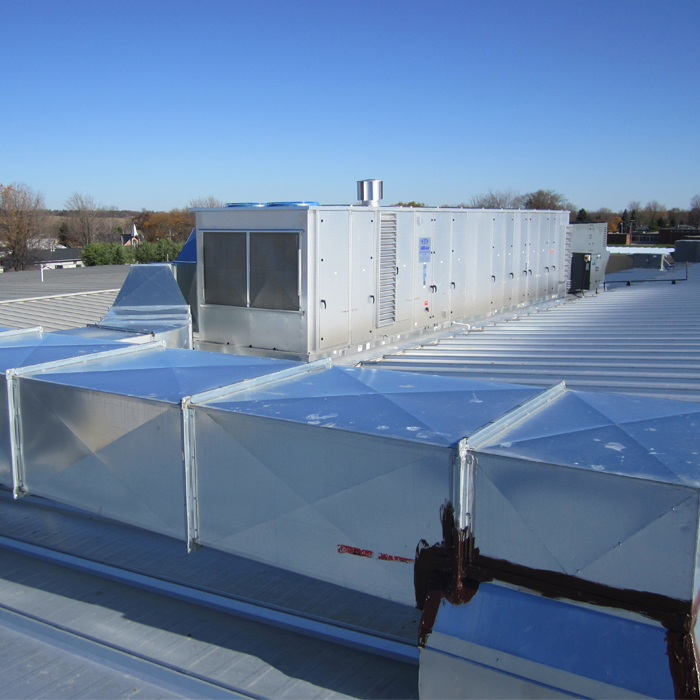 The HFC Phasedown's Impact on Ice Rinks and Industrial Plants
As part of the global effort to mitigate climate change, the HFC phasedown has profound implications for various industries, particularly ice rinks, food and beverage production, process cooling & manufacturing plants.
Read more
STAY UP TO DATE
Get the latest industry insights and important updates delivered right to your inbox.