INDUSTRY
Food and Beverage - Retail Distribution

PROJECT
New Dock Mains

PROJECT CONTACT

Peter Reeve, Director of Engineering
Sobeys Inc. is the second largest supermarket chain in Canada with over 1,500 stores under a variety of banners operating across the country. It is headquartered in Stellarton (Nova Scotia) and operates stores in all 10 provinces.
CIMCO Refrigeration recently supported the Sobeys in Whitby (Southern Ontario) by designing and installing new dock mains for the facility. The aim was to relieve some of the load on the current pipe mains, whilst also readying the plant for possible future expansion.
This is not the first time CIMCO has worked with Sobeys. This particular Sobeys facility has gone through many modifications over the years, both to the space and to the refrigeration system. CIMCO has serviced the facility's refrigeration plant regularly, working closely with the operating staff to assess challenges and suggest solutions.
The key factor at this plant is providing flexibility in the system for changes to temperatures or spaces, as well as the ability to continue expanding as the needs of the business evolve.
During this particular upgrade, new piping mains (for suction and hot gas) were installed, complete with industrial pipe insulation. This project also included pumping out the refrigerant from each evaporator on site and transferring this gas to the new piping mains.
CIMCO provided all associated piping, valves, and stands for this project, taking responsibility for all applicable registration of the equipment and piping before freighting the components to the site.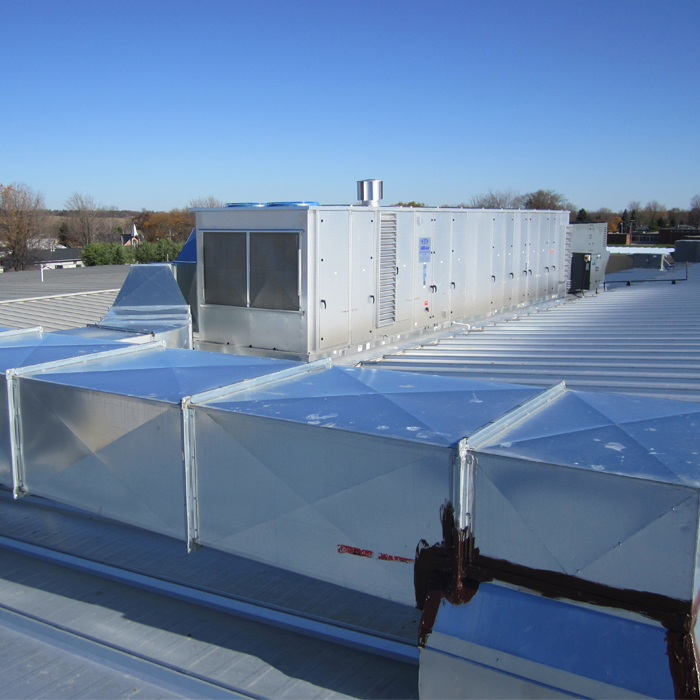 The HFC Phasedown's Impact on Ice Rinks and Industrial Plants
As part of the global effort to mitigate climate change, the HFC phasedown has profound implications for various industries, particularly ice rinks, food and beverage production, process cooling & manufacturing plants.
Read more
STAY UP TO DATE
Get the latest industry insights and important updates delivered right to your inbox.